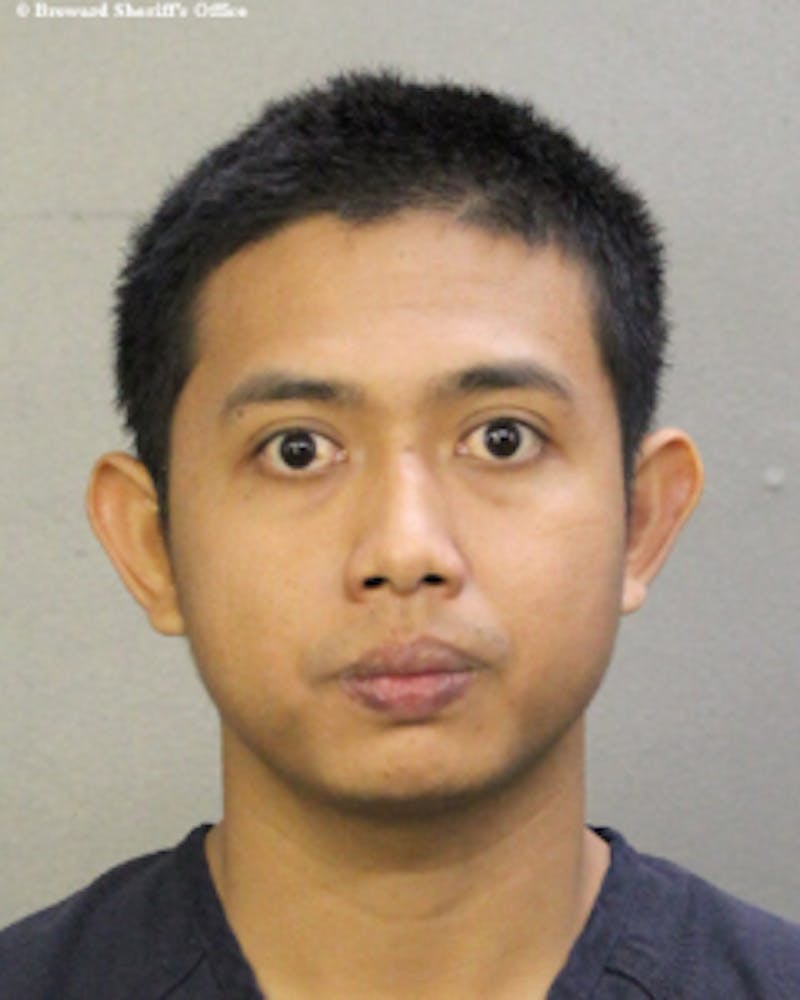 The Florida maritime and cruise injury and assault attorneys of Brais Law Firm have been retained to represent a female minor passenger in a claim against Holland America ("HAL") who alleges she was violently sexually assaulted and raped on board Holland America's Veendam cruise ship by a crew member on January 15, 2017. The Brais Law Firm, with the help of local Seattle counsel Charles Moure filed suit on behalf of the minor child on December 13, 2017. The brutal details of the sexual assault and rape are detailed in the Complaint.
The fifteen-year-old child, her grandmother and a cousin boarded the vessel on January 4, 2017 for a two-week cruise. During the cruise, the child and her family became acquainted with Gede Sukrantara, a twenty-six year old waiter from Bali, Indonesia who would often make small talk with the group when they would visit the Lido deck.
Throughout the cruise, the child participated in the CLUB HAL YOUTH PROGRAM, which is advertised by Holland America as its youth activities program, offering "an array of entertaining events for kids and teens ages 3-17, supervised by a full-time, professionally trained staff." Holland America represents that "safety is [its] primary concern and policies are in place for effective supervision." Our client participated in the CLUB HAL YOUTH PROGRAM often under the supervision of the same female youth staff member.
During the cruise and prior to the sexual assault and rape, the child reported to a youth staff member, while in the presence of another Holland America crew member, that a Lido crew member was being flirtatious with her and inquiring about her age. The Complaint alleges that rather than report the crew member to supervisors or act to protect the minor child, who was obviously uncomfortable with the crew member's behavior, the youth staff member told the child to tell the "flirtatious" crew member that she was 13 years-old. The minor child was told to understate her age in an apparent effort to dissuade the Holland American crew member from making further inappropriate advances and leave her alone.
According to the Complaint, the next night, on January 15, 2017, the child participated in a CLUB HAL YOUTH PROGRAM event. After the event ended, the child went to the Lido deck for a snack. While at the Lido deck, SUKRANTARA began to make small talk with the minor. After some time, she left the Lido deck and headed to the Sky Deck. On her way to the Sky Deck, she stopped at a restroom designated for women located near the CLUB HAL area. Unbeknownst to her, SUKRANTARA followed her to the women's restroom. As the restroom door was closing the HAL crew member pushed on the door and forced his way in, locking the door after him. In the restroom, SUKRANTARA pushed the young girl against the wall. She yelled at him to get off her, to get out of the restroom and to leave her alone. SUKRANTARA refused and continued his assault. SUKRANTARA then threatened to tell everyone that it was her idea and that she was "easy to get" if she did not stop yelling. SUKRANTARA then started to forcefully kiss the minor and touch her body under her clothing. The young locked up her body, refusing to allow SUKRANTARA to touch her private parts. SUKRANTARA removed his shirt as he pinned her against the wall. He then continued with his attempts to kiss her and rubbed his hands over her body. The child repeatedly told him to get off her, to stop and that she did not want to engage in any sexual activity with him. The Complaint alleges SUKRANTARA then asked her to take him to her stateroom. The minor refused again asking if she could leave. SUKRANTARA then tried to push her over the toilet in an attempt to vaginally penetrate her with his penis. The child yelled "no" and tried unsuccessfully to escape the restroom. SUKRANTARA once again pushed her against the wall and then tried to push her to the ground while she resisted. In the ensuing struggle, SUKRANTARA succeeded in positioning her in the corner of the restroom and while there forced her mouth open whereupon he inserted his penis inside her mouth. The child attempted several times to get up but he kept pushing her down. After minutes, SUKRANTARA ejaculated into the child's mouth and onto her face and clothing.
The Complaint further alleges that after the attack, SUKRANTARA forced the child to take a picture of him telling her it was so she could remember him and telling her he would give her his email address so she could send it to him. Initially, the child refused but SUKRANTARA insisted and wanting to end the horrific assault and fearing it would otherwise continue, the child took the picture.
These allegations raise serious questions whether the Holland America crew member was an experienced sexual predator / rapist, given his attempt to manufacture evidence to suggest the sexual assault was consensual. As a matter of law, minors are incapable of consenting to sexual contact as they lack the capacity to fully understand the consequences of such conduct and often can be preyed upon and manipulated by adults. Statistically a large percentage of sexual assaults and rapes go unreported with even a greater percentage when minors are the victim.
As is common with victims of sexual assault and rape, especially involving minor victims, the minor child did not immediately report her rape to her family or anyone aboard the ship that night. The next day, however, she showed the picture to a youth staff member and upon questioning disclosed what had transpired.
SUKRANTARA was arrested and charged with Lewd and Lascivious Battery. He confessed to sexual contact with the minor, claiming it was consensual and stating he believed she was 17-years-old. At the time of the incident, the minor was 15 years-old.
This case highlights the serious epidemic of sexual assaults and crimes onboard cruise ships which in nearly every case result from (a) insufficient security and (b) cruise lines failing to screen, train, supervise and monitor their crew. Insufficient security manifests itself most often in two respects: (i) insufficient visible security personnel and (ii) insufficient closed-circuit television cameras ("CCTV") in public areas.
Holland America advertises that "safety is [its] primary concern …" and, yet one need only compare the number of CCTV cameras in the gambling areas versus public areas onboard HAL's cruise ships to learn Holland America is more concerned with protecting gambling profits versus passengers. CCTV cameras are a great deterrent to crime. Their effectiveness is borne out by the fact that there exists a CCTV camera above nearly every ATM. Federal Law requires cruise lines to maintain a video surveillance system to assist in documenting crimes on the vessel but cruise lines refuse to install CCTV cameras in all public areas of their cruise ships. 46 U.S.C. 3507 (b). Regarding crew members, the vast majority of cruise personnel are hired from third world countries of various different cultures and where infrastructure is lacking such that proper background checks cannot be completed or, if completed, are unreliable. Thus, setting aside insufficient training, supervision and monitoring, cruise line employees are inadequately screened lessening the likelihood of reasonable safety for passengers, in particular female passengers and minors on their cruise ships.
Additionally, cruise lines create workplace conditions such that sexual crimes are inevitable. Employees often work 7 days a week, up to 12 to 14 hours a day and for upwards to eight to ten months at a time, away from their spouses and family with no workplace outlets to reduce the likelihood of violent acts and/or sexual assaults by employees/crew members upon passengers.
Illustrative of the severity of the problem is a 2014 incident also involving Holland America. In 2014, a Holland America room service attendant known as Ketut Pujayasa from Indonesia brutally attacked, raped and attempted to murder a woman onboard the MS Nieuw Amsterdam. According to reports, Pujayasa went to deliver breakfast to the woman's stateroom and after several knocks she called out: "wait a minute, son of a bitch." Pujayasa took great offense to the comment about himself and his parents and remained upset the rest of the day. Per reports, he admitted he was so angry with the woman that he went back to her room after his shift and when she did not answer the door, he entered her room with the master key and hid in the balcony where he waited for her to return and then attacked her. Pujayasa plead guilty to attempted murder and aggravated sexual abuse and was sentenced to 30 years in prison.
As this case is in its initial stages, we request any witness or person with information regarding crimes, sexual assaults and/or rapes occurring aboard a Holland America ship to contact the firm at [email protected] or (800) 275-2273.