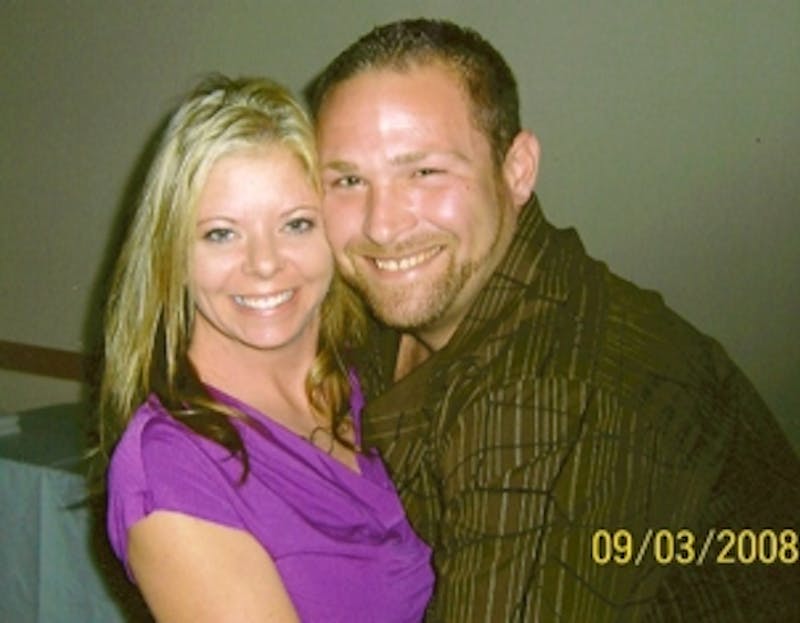 Estate of John Van-Hoy, Jr., et. al. v. Sandals Resorts International, Ltd., Unique Vacations, Inc., Hayward Industries, Inc., A.O. Smith Corp., Pentair Water Pool & Spa, Inc. & Sta-Rite Industries, LLC.
While enjoying a once in a lifetime trip with his fiancée, Nicole Cleaveland, John Van-Hoy, Jr., drowned when he became entrapped in a spa pool at the Sandals' Royal Bahamian Resort in Nassau, Bahamas. On December 28, 2010, at the end of the day, John was in approximately 3 ½ feet of water in a small circular hot tub / spa at the Resort, while Nicole relaxed nearby. John submerged his body under the warm waters, but never came up. As it turns out, his body had been "sucked" onto the single suction outlet drain at the bottom of the hot tub.
Although he was 33 years old, a former all-state baseball player, in excellent shape, and could bench press over 300 pounds, John could not free himself. Nicole, realizing something was horribly wrong when John did not re-surface, tried unsuccessfully to free John from the suction forces generated by the spa's pump and water circulation systems. In response to Nicole's screams for help, five or more heroic guests jumped into the hot tub but collectively also could not free John from the suction outlet drain at the bottom of the spa. Complicating matters, experts who have visited the Resort concluded, amongst other things, that there was no nearby emergency shut-off switch to turn off the spa's suction pump in time to save John's life. Ultimately, Nicole watched her fiancée die before her eyes. John left behind two boys, ages 15 and 5, his fiancée, two sisters, a brother and his parents.
On May 12, 2011, John's family filed a complaint naming, amongst others, Sandals Resorts International, LTD ("Sandals"), which operates under various trade names in excess of 16 high-end resorts throughout the Atlantic and Caribbean, including the Royal Bahamian. The family alleges Sandals knew or should have known of the danger of suction entrapment and that Sandals should have taken steps to ensure that the spa was safe. They also claim that Sandals should have implemented safety procedures and trained its staff to better respond to this type of emergency. The family also claims the component parts making-up the spa's water circulation system were unreasonably dangerous and/or that these manufacturers violated safety standards, did not adhere to widely recognized industry practices and/or failed to adequately warn of the dangers posed by intense suction. The pool system component manufacturers include: Hayward Industries, Inc., A.O. Smith Corp., Pentair Water Pool & Spa, Inc. & Sta-Rite Industries, LLC.
Many children and even adults have been seriously injured or lost their lives due to suction entrapment. An article by Pool Spa News states, "Between January 1985 and March 2002, there were 147 confirmed, recorded suction entrapment incidences, according to Consumer Protection Safety Commission ("CPSC") records", 36 of which resulted in death. In a more recent memorandum, the CPSC reports there were 94 cases of suction entrapment from 1999 through 2009.
A few weeks before leaving for their planned romantic get-a-way at the Sandals Royal Bahamian Resort, John was awarded a Certificate of Appreciation from the UAW at the SUV Chassis Department of the Ford Plant in Kansas City, Missouri. The Certificate was in recognition of John saving a co-worker, Richard Jones, from serious injury and perhaps even death. The Certificate reads:
The leadership at the Kansas City Assembly Plant would like to thank you for your efforts and the assistance you gave your co-worker Mr. Jones on 11/19/2010 in the tire shop. By hearing your co-worker's call for assistance and responding, freeing him from between the tire line and tires you have set the example of being responsible for your brother's safety. The SUV Chassis Department would like to thank you. Mr. Van-Hoy you are greatly appreciated.
The family has engaged Brais & Associates in Miami to represent their interests. Within days of John Van-Hoy's death, Keith Brais, one of the attorneys for the family, posted a blog generally describing the incident and requesting that witnesses come forward. Shortly thereafter, Brais notified Sandals of its obligation to preserve all evidence and that a lawsuit would be filed given information that had been developed by the attorneys. In apparent response, Sandals chose to sue Mr. Brais personally, and his law firm, seeking $180 million for alleged damage to its reputation. Sandals' complaint was filed April 19th, 2011.
Mr. Brais' counsel, Robert Klein of Klein, Glasser, Park, Lowe and Pelstring in Miami has expressed the opinion that the suit by Sandals represents an, "unfortunate and ill advised preemptive claim", in an attempt to seize the initiative and to moderate the negative publicity that would undoubtedly be caused by the imminent filing of the wrongful death claim, once the horrific allegations surrounding the death of John Van-Hoy were brought to light. Klein has stated that he believes the suit is frivolous; particularly given years of adverse and often gruesome publicity about spa and pool suction outlet drain related death and injury claims, and the actual facts surrounding the loss of John Van-Hoy's life. For their part, the family's attorneys are undeterred by the Sandals' suit.
According to Keith Brais, the family's attorneys have located witnesses and additional information which he believes will corroborate the allegations in the wrongful death complaint and prove that Mr. Van-Hoy's death was 100% needless and preventable. In this regard, investigations have uncovered the existence of video depicting these tragic events. The video is approximately 45 minutes in length and is being held by attorneys representing the Van-Hoy family. For the time being, the family has asked that the video not be shared with the public in view of its graphic nature and highly emotional content. The video was taken from a balcony overlooking the Sandals hot tub / spa in which John lost his life.
Compounding matters for the Van-Hoy family, John's beloved grandfather passed away on April 27th, 2011. The family has asked that their privacy be respected and for the present time will not be providing any interviews of any kind to the media. The family has asked that all inquiries be directed to Keith Brais with Brais & Associates in Miami, Florida. Brais expressed hope "that John's legacy will be embodied by renewed efforts by all aquatic operators, particularly resort chains, to implement the multiple layers of protection consistent with pool industry standards and practices to prevent future suction entrapments. In particular, we hope Sandals will direct its efforts towards making their resorts safer."
We continue to request any witness to this tragic event contact the firm.